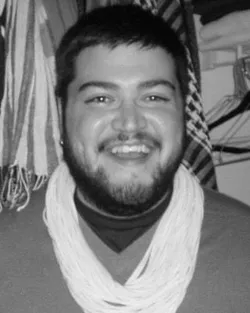 Michael is a Licensed Clinical Professional Counselor and Certified Advanced Alcohol and Drug Counselor. Michael earned a Bachelor of Science degree in Psychology from Illinois State University and Master of Arts degree in Clinical Mental Health Counseling from Governors State University. Since 2006, Michael has worked with adults and adolescents across the fields of behavioral health, addictions, and education. In addition to JCCR, Michael works as an administrator of community mental health programming at a local non-profit in Joliet, IL.

Michael seeks therapeutic opportunities with diverse people, cultures, and systems in an advocacy for the healing and enhancement of the human condition. Michael believes all of us are seeking recovery in our way and at our own time. Michael offers a warm, welcoming, and safe space for you and yours to address your mental health and wellness.

During your first visit, after completing initial paperwork, Michael hopes to learn about you and your reason for coming in. Moving forward, you and Michael will focus on creating and implementing a treatment plan that will be customized to your personal wants, needs, and desires. Throughout treatment, Michael will thoughtfully use the best therapeutic approaches and interventions to help you move toward this vision. This process will move at a pace and intensity with which you feel most comfortable. Once your goals have been met, you and Michael will work together to plan a successful discharge from treatment (be it 1 month or 1 year).

Until then, Michael wants you to know that at this very moment you are exactly where you are meant to be. At the same time, you are capable and worthy of growth and change. Whenever you are ready, Michael looks forward to connecting.

Be well!
Michael Wathen's clinical interests include the following:
Adults (18 and older)
Alcohol Abuse
Adjustment Disorder
Anger Issues / Management
Anxiety
Bipolar Disorder
Chronic Illness/Clinical Research
Depression
Insomnia / Sleep Issues/ Obsessive Compulsive Disorder / Panic Attacks
Phobia / PTSD / Trauma / Relationship Issues / Schizophrenia / Stress Management / Substance Abuse / Weight Management / Obesity / Women
Availability Hours - Please contact office to inquire Provider availability
Please contact your insurance company directly to verify coverage for new patients seeing their health providers.
What to Bring to Your Appointment If You are a New Patient at JCCR
Picture ID
Insurance card
List of prescription medications and dosages
Current contact information
Emergency contact information
Any and all relevant Psychiatric records such as office/hospital notes